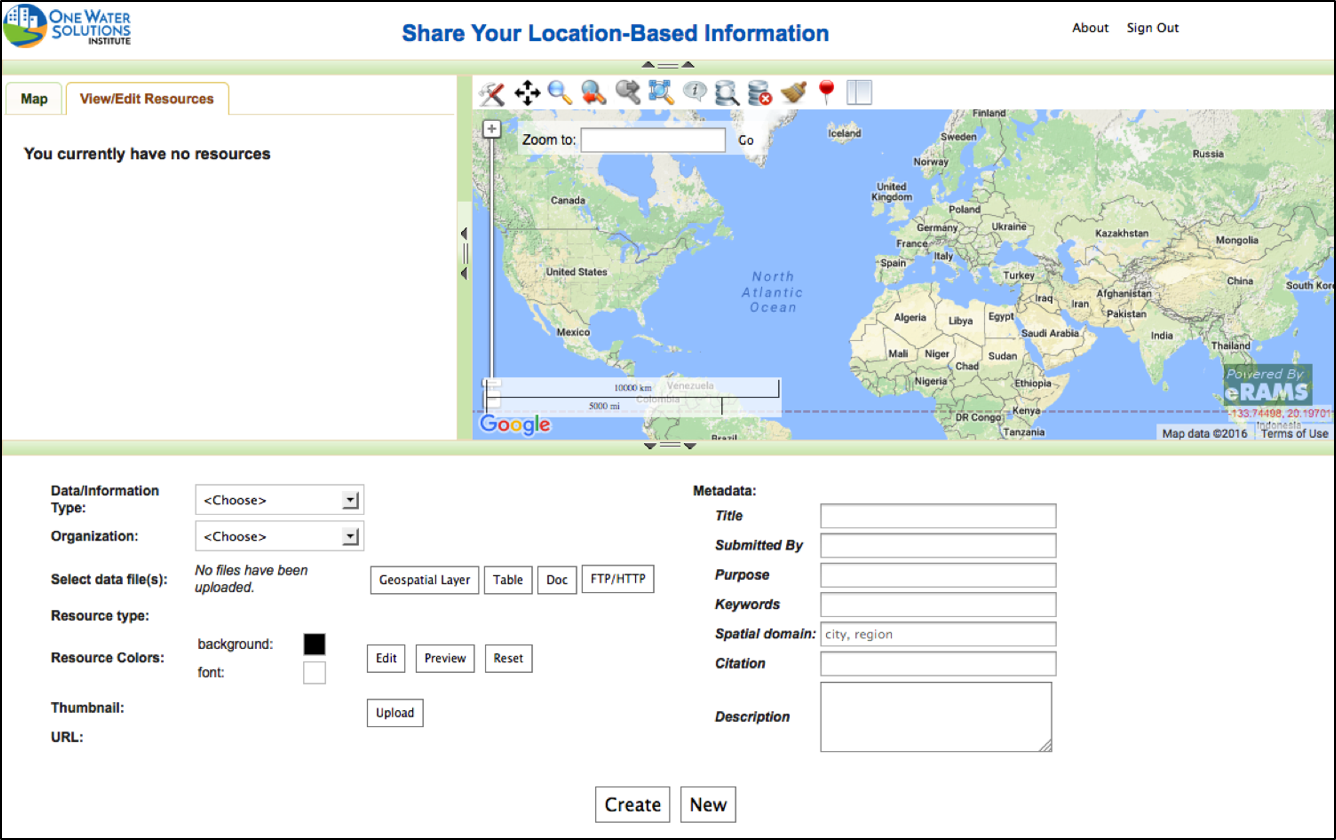 Our introductory workflow allows users to quickly create geospatially enabled webpages with basic capacities to:
Upload geospatial layers

Attach documents

Include time series information
The platform allows basic HTML integration to customize your geowebpage, providing a unique look and feel for your geospatial resources. 
Below you'll find instructions for using our basic option for sharing location-based information.

We also provide world-class research and partnership opportunities to create sustainable solutions to plan, design, and manage water resources and linked systems more efficiently.
Visit the One Water Solutions Institute to learn more about our other areas of expertise and current research projects.