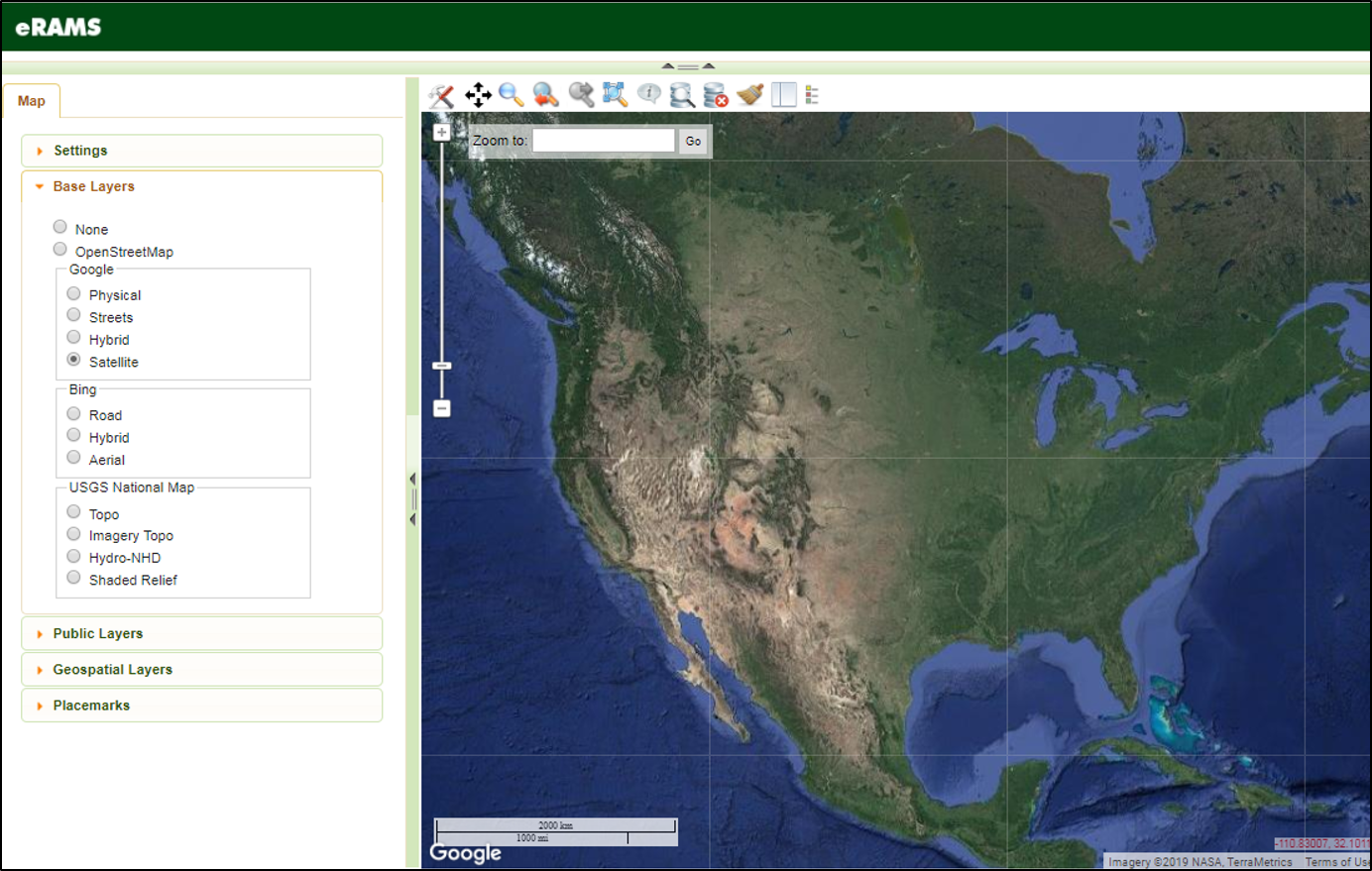 Base Layers are user selected representations of the land surface that can be viewed at multiple scales. Base layers form the foundation of a map and can be selected or deselected by clicking on the radio button next to each layer.
Base layers cannot be user modified and only one basemap can be selected at any time.
Below you will find a description for each type of Base Layer available using the eRAMS GIS/Analysis interface.