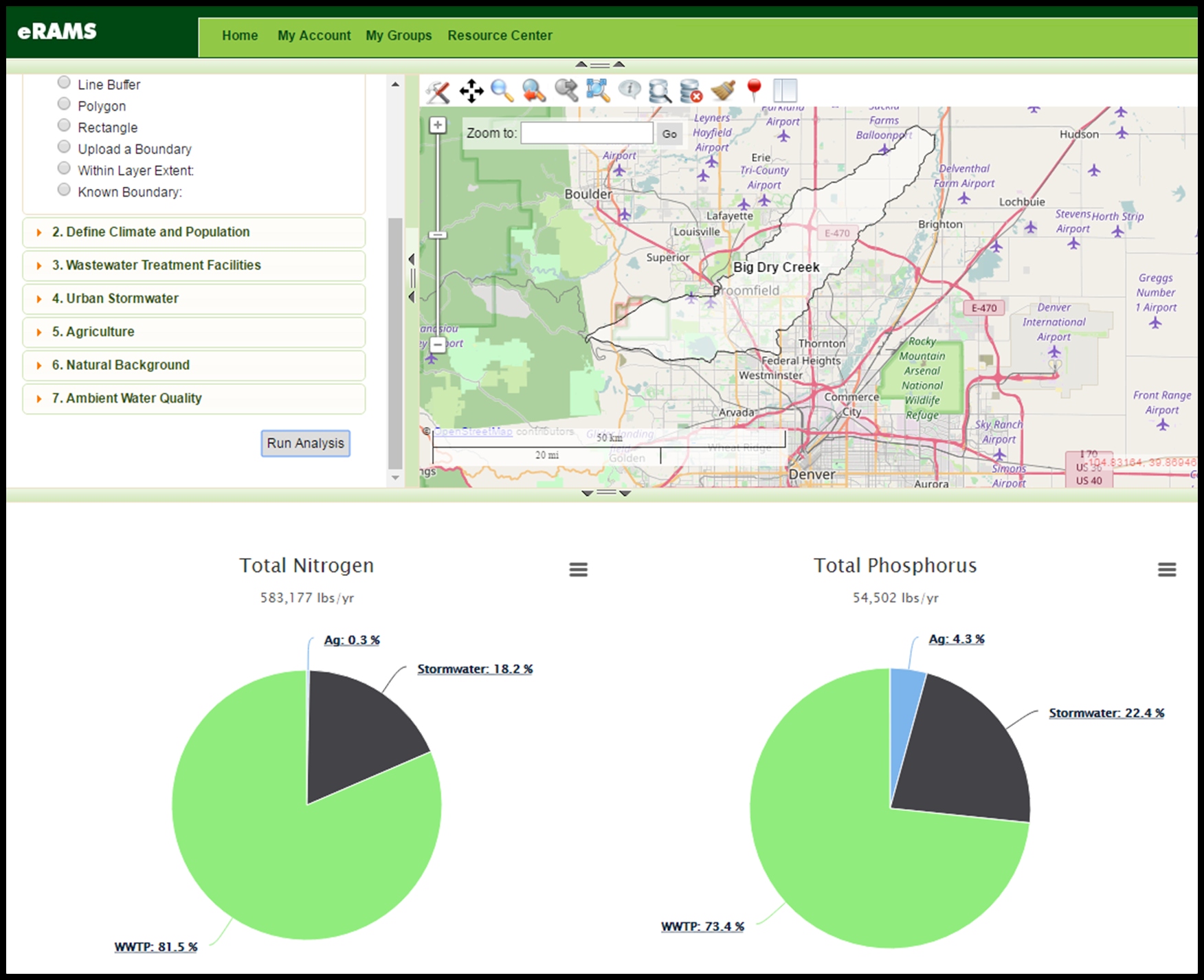 Our nutrient management portfolio was developed to assist watershed managers in determining the most effective ways to reduce harmful nutrient loadings from a watershed.
Currently, the portfolio evaluates management options for wastewater, stormwater and agricultural operations in Colorado.
The Nutrient Decision Support System was developed by OWSI's CLEAN Water Pollution Control Center in partnership with the U.S. EPA and Colorado Department of Public Health and Environment (CDPHE) to help watershed managers analyze scenarios to implement nutrient abatement requirements from Colorado Nutrients Management Control Regulation 85.
A user can analyze nutrient management scenarios in a specified area ranging in size from a HUC-12 watershed up to a regional-scale analysis. Users can also input their own data and upload various land use configurations to analyze future growth scenarios.
Data
The Nutrient Planning Tool fetches live data from several publicly available datasets as well as regulatory data provided by the CDPHE through Regulations 85 and 31.  Data sets utilized in analysis include:
Colorado Dept. of Public Health and Environment – Regulatory Data (user supplied)
Results
This tool estimates total nitrogen and phosphorus (nutrient load) by source on an average annual basis.  The following sources are included in the tool:
Urban stormwater
Wastewater treatment facilities
Agriculture
Background
Graphical plots can be customized to examine and visualize:
Management strategy scenario comparison
Nutrient load sources
Observed ambient water quality load estimates