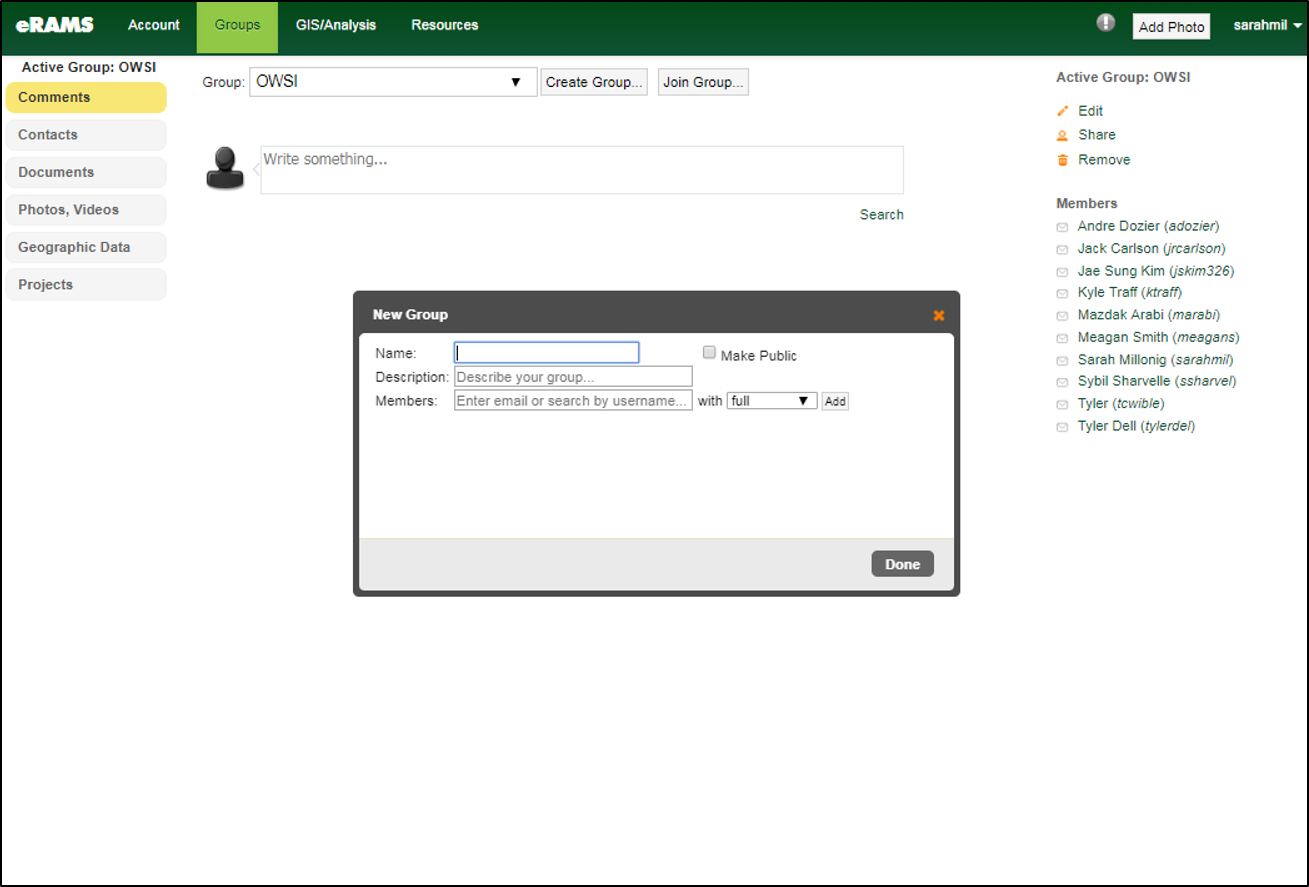 Using the Group functionality users can share documents, media, geospatial datasets, and projects with a group of account holders. The contents are only shared among the group members.
Group owners can choose to make the group public and appear in searches, or remain private. Owners can set member permissions to allow read-only or full access to the shared resources.
Below you'll find more information on creating and managing groups to get you started using our collaborative content management services

We also provide world-class research and partnership opportunities to create sustainable solutions to plan, design, and manage water resources and linked systems more efficiently.
Visit the One Water Solutions Institute to learn more about our other areas of expertise and current research projects.