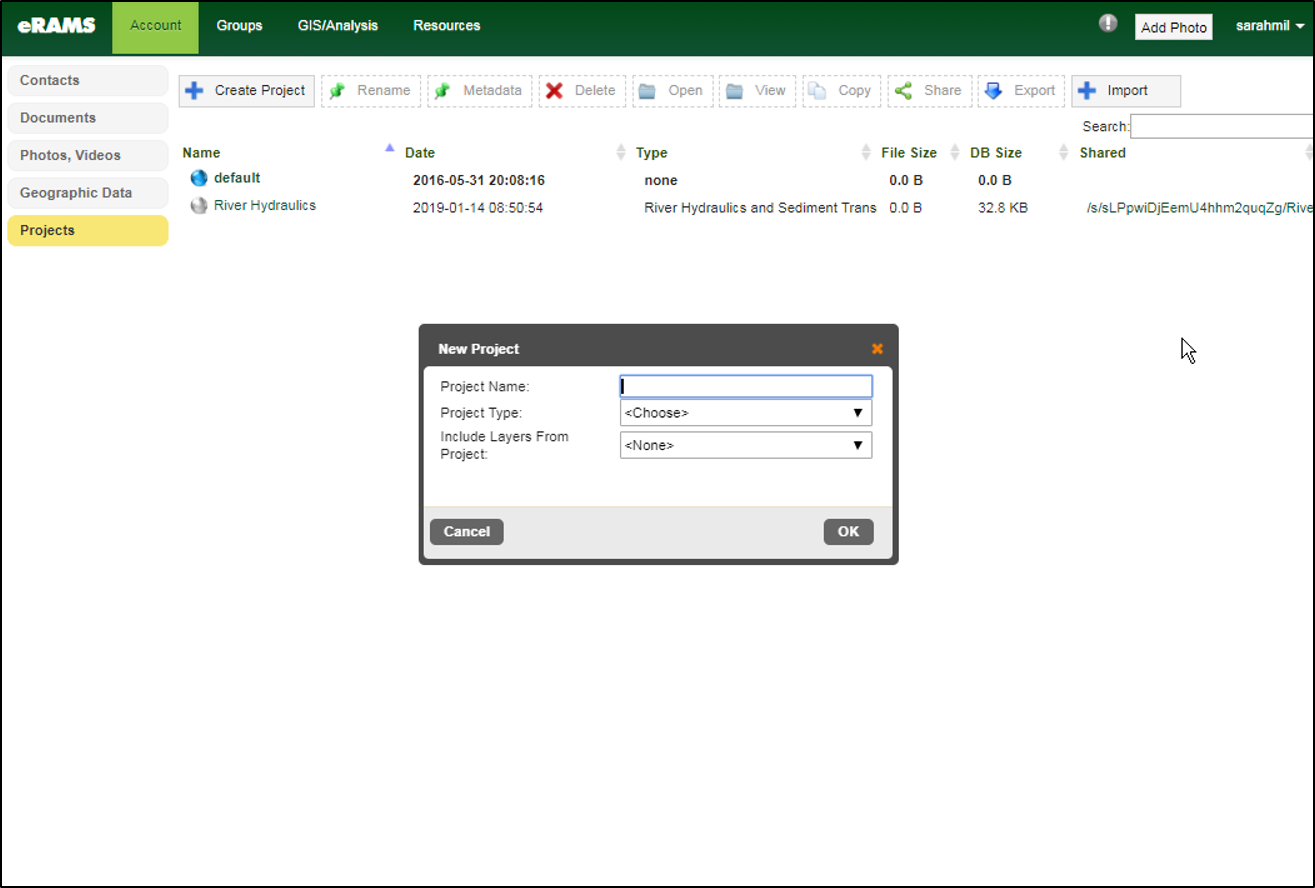 Projects are combinations of geospatial data, tables, and modeling tools. Projects can be private or shared with other registered account users to work in a collaborative environment.  Geospatial information can also be shared between projects and files can be imported to new projects.
Here you'll find a few examples of how to use projects and get started managing private and shared digital resources, geographic data and performing cooperative analyses.

We also provide world-class research and partnership opportunities to create sustainable solutions to plan, design, and manage water resources and linked systems more efficiently.
Visit the One Water Solutions Institute to learn more about our other areas of expertise and current research projects.