Project C1-1: Understanding Adoption of Sustainable Urban Water Solutions
Gary Pivo, PhD
University of Arizona
College of Architecture, Planning and Landscape Architecture
What Causes Sustainable Urban Water Policy Learning?
The purpose of this project is to learn about the factors that cause some communities and not others to adopt more sustainable urban water practices. In particular, we are focusing on the role of local governments in this process because of their central role in building infrastructure, regulating land development standards, and creating incentives that can influence consumer behavior.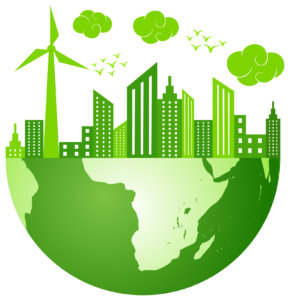 We are interested in a wide variety of sustainable water practices including those that reduce the negative social or environmental effects caused by our urban water systems and those that help our water systems cope with pressures which threaten their reliability. The sorts of factors that shape local water policy include who governs us and how, conditions in our natural, social and built environment, and the characteristics of the policies or innovations under consideration.
We are particularly interested, however, in how social learning and social networks shape how policy makers and specialists think about these issues and make choices about which solutions to adopt. As a result we hope to be able to answer local officials and citizens when they ask, "what can we do to help make our water system more sustainable?"
DATA NEEDS
We will be needing and creating a database of water governments in the UWIN regions and a survey of their water practices and the social and natural conditions that may help us to explain them.
DATA USE
We will use the data to produce statistical models that show which factors are most commonly associated with more sustainable water policies.
We will be producing several products including a survey of existing studies on the topic, an assessment of what sorts of practices are being adopted nationwide, and data on the types of conditions and social networks that seem to move communities in a more sustainable direction. This will help people think about the tools they may wish to use in their communities and how they can organize people in ways that will bring about positive change.
Journal Articles
Bell, E., AD Henry and G Pivo (2020) Assessing Sectoral Heterogeneity and Leadership in Urban Water Management, Water Policy 22(5), 867-886, https://doi.org/10.2166/wp.2020.153
Berger, L, AD Henry and G Pivo (2020), Integrated Water Management recommendations in practice: the coexistence of "old" and "new" ways in Arizona's transition, Water Policy, Water Policy (2020) 1-18, https://doi.org/10.2166/wp.2020.307.
Berger, L, AD Henry and G Pivo (2021), Role of city collaboration networks in the acceleration and attenuation of integrated water management. Water Policy 2021, https://doi.org/10.2166/wp.2021.223
Berger, L, AD Henry and G Pivo, Nexus between municipal networks and practices for urban water sustainability, Public Administration Review, under review.
Pivo, G, AD Henry, and L Berger, (2020) Essential Elements at play in Local Environmental Policy Change: A Guide for the Perplexed, Environmental Science and Policy 106. https://doi.org/10.1016/j.envsci.2020.01.023
Updated: May 2021
BOOKS/CHAPTERS
Bell, EV and AD Henry (2020). Comparing Centrality Across Policy Networks and Media Narratives. In M. Fischer and K. Ingold (eds.), Networks in Water Governance (pp. 295-320). Cham, Switzerland: Palgrave Macmillan. https://link.springer.com/chapter/10.1007/978-3-030-46769-2_11
Updated: May 2021
Dissertations
Gomez Fernandez, Edna Liliana (2020). Three Essays on Urban Water Management and Innovative Outcomes. PhD Dissertation, Arizona State University. Web: https://repository.arizona.edu/handle/10150/641691
Updated: July 2020
Related Materials
Gary Pivo, PhD – Principal Investigator
Professor
College of Architecture, Planning and Landscape Architecture
University of Arizona
Voice: (520) 561-6134
Email: gpivo@u.arizona.edu
Dr. Gary Pivo works in the areas of responsible property investing, urban form, and sustainable cities. He holds professorships in the Planning Degree Program and the School of Natural Resources at the University of Arizona where he teaches courses on the land development process and sustainable cities. Professor Pivo has published extensively on responsible property investing, less auto dependent urban form, and sustainable urbanization. More recently he has done work on the intersection of urban sustainability and low income housing and urban water policy and planning. His research has been widely cited in scientific journals, text books, professional reports and government studies. In 2012, Dr. Pivo won the prestigious Legacy Award from the American Real Estate Society Journal of Real Estate Research for his paper Income, Value, and Returns in Socially Responsible Office Properties. His most recent work (with Xudong An of the Federal Reserve Bank of Philadelphia) examines the effects of sustainable property features on default risk in the CMBS market. He also recently completed a report on low income housing gaps in Pima County for Family Housing Resources, Inc. His work has formed the basis for market innovations including the Real Capital Analytics & Walk Score Commerical Property Price Indices, the first index to quantify the price value of walkability for commercial properties, and the Green/Sustainability Data Set produced by the National Council of Real Estate Fiduciaries that allows institutional investors to monitor the financial performance of sustainable real estate.
Adam Henry, PhD – Co-PI
Associate Professor
University of Arizona
Email: adhenry@email.arizona.edu
Edna Liliana Gomez Fernandez, PhD Candidate – Research Associate
University of Arizona
Government and Public Policy