Project C3-1: Social Equity, Environmental Justice, and the Urban Water Innovation Network
Sharon Harlan, PhD
Northeastern University
Sociology and Health Sciences
Elizabeth Mack, PhD
Michigan State University
Geography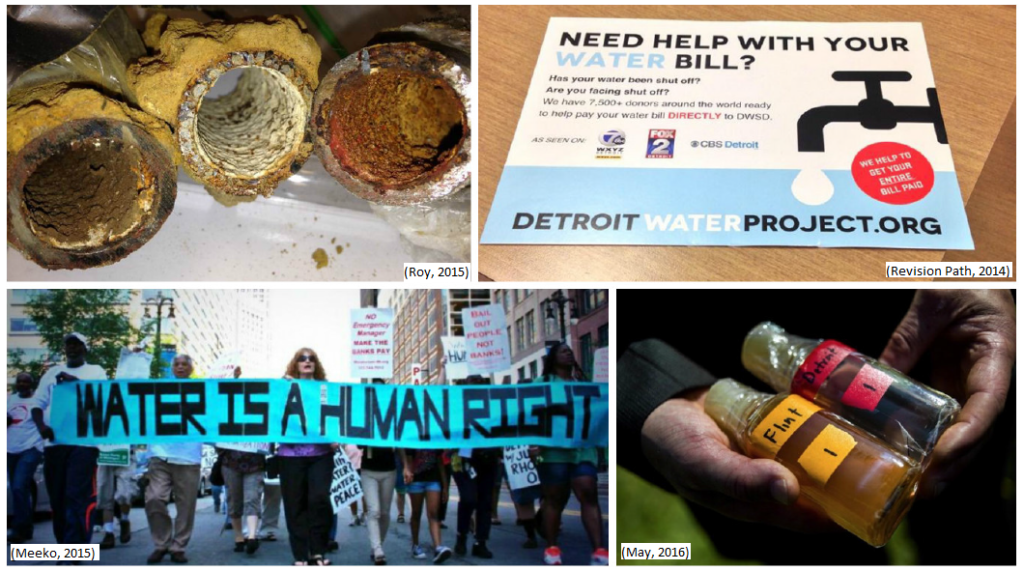 The UWIN team decided at the outset that social equity and environmental justice will be high priorities in everything that we do, including research, education, and community engagement. Fairness for everyone – in the allocation of affordable and clean water for drinking and recreation, in wastewater management services, and in protection from water hazards, such as storms and floods – is an essential feature that must be part of designing and managing sustainable urban water solutions.
UWIN recognizes that low-income and racial/ethnic minority individuals and communities have historically been and continue to be disadvantaged by the cost and quality of water, the placement of hazardous facilities in their neighborhoods, and the inaccessibility of attractive and protective water features.
Our goal of promoting more equitable distributions of water resources and services in UWIN cities will be achieved in three ways:
UWIN researchers will apply their scientific tools to understanding the inequities in existing urban water systems.
We will train our students to study inequities as they pursue their research.
We will widen the channels of communication with traditionally underrepresented groups by making every effort to engage their representatives as local stakeholders in UWIN cities as these stakeholder groups assess their region's current water needs, foster new ideas for change, and develop measures to evaluate progress in improved water management.
The outcome of the Social Equity and Environmental Justice (SEEJ) project will be to include grassroots and underrepresented community voices in UWIN.
Research Questions
Thrust A: Which people and places in UWIN regions bear more burdens and receive more benefits from current water systems and practices?
Thrust B: Are the interests of underrepresented groups, defined by low income and racial/ethnic minorities, served by UWIN's proposed new political and technological solutions for urban water management?
Thrust C: Do underrepresented groups participate meaningfully in the UWIN stakeholder groups that seek to foster sustainable urban water systems; i.e., by including equity and justice in measures of progress toward sustainability?
Thrust D: What are the expected or observed impacts and co-benefits of UWIN sustainable water solutions on underrepresented groups?
Photo Citations:
May, J. (2016, February 02). On that Flint – Detroit Water Comparison Photo. Retrieved December 7, 2016, from http://www.readingthepictures.org/2016/01/flint-detroit-water-comparison/
Meeko. (2015, April 25). Detroit Water Shutoffs: Here We Go Again – Detroit Water Brigade. Retrieved December 7, 2016, from http://detroitwaterbrigade.org/detroit-water-shutoffs-here-we-go-again/
Revision Path. (2014, October 08). Technology and Activism with Detroit Water Project Co-Founder Tiffani Bell | Revision Path. Retrieved December 7, 2016, from http://revisionpath.com/detroit-water-project/
Roy, S. (2015, August 24). Why is it possible that Flint River water cannot be treated to meet Federal Standards? Retrieved December 7, 2016, from http://flintwaterstudy.org/tag/drinking-water/
The household survey will generate a dataset of individual respondents' answers to closed-ended (e.g., multiple choice, rating, and ranking) questions that is linked to their zip code. The geographic identifier will allow us to analyze responses in relation to characteristics of respondent's neighborhood, such as type of water supplier, pricing of water, location in a flood plain, proximity of hazardous waste facilities, and many other water features.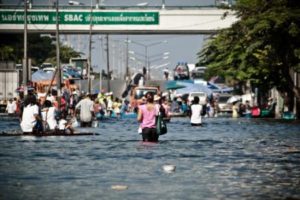 The interviews with leaders of community organizations will generate transcriptions of the interviews. Transcripts will be analyzed using computer software that is designed to search text and aid researchers in identifying and summarizing common and cross-cutting themes, as well as variety in answers to the interviewers' questions.
The Social Equity and Environmental Justice (SEEJ) team will undertake two research projects that are strategically designed to strengthen the voices of underrepresented groups in UWIN.
The Household Survey of Pressures, Indicators, and Solutions will ask hundreds of socially diverse residents in the UWIN study regions about their uses of water and the impacts of water prices on their household budgets. It will also find out how people perceive water-related risks with respect to effects of water quality, water infrastructure and flood on their health, safety, and livelihoods. This survey information is vital to understanding what is fair and unfair in water management and it will provide valuable information to UWIN researchers who are working on other urban water sustainability issues.
The SEEJ team will also conduct interviews with leaders of dozens of community organizations to determine what challenges and successes they have had in dealing with utilities, government agencies, and academic researchers in their communities about water problems, as well as asking their opinions about what are the most important measures of water sustainability.
Findings from the household surveys and interviews with leaders of community groups will be presented to all UWIN researchers and stakeholders. We will also write scientific papers for publication in academic journals to inform a national and international audience of scholars and practitioners. This research will convey the opinions of the public and activists to those who set water reform agendas and make decisions about innovations in water systems.
We would like to hear from anyone who has information related to social equity or environmental justice concerns about water in the UWIN regions. We welcome stories about water problems in low-income and minority neighborhoods and suggestions of people and community organizations that we should include in our interviews. In the course of our project, we plan to visit a few places with on-going water justice problems to document more fully the community's perspective, and we ask that you contact us with information if you or some group you know would like to participate.
Reports
Contorno L., M. Sarango, S.L. Harlan. "Environmental Justice and Sustainable Urban Water Systems: Community Voices from Selected Cities in the United States." Social Science Environmental Health Research Institute, Northeastern University, Boston, MA (October 2018) www.northeastern.edu/environmentalhealth/UWIN_Report.pdf
Sturm, H. and M. Davis. "The Human Right to Water: A Guide to Using Freedom of Information Laws to Understand Rising Water Rates." The Northeastern University School of Law, Program on Human Rights and the Global Economy, Boston, MA (March 2019). https://lawprofessors.typepad.com/human_rights/2019/03/world-water-day-and-the-human-right-to-water-knowledge-is-power.html
Books/Chapters
Harlan SL, Chakalian PM, Declet-Barreto J, Hondula DM, Jenerette DG. Pathways to Climate Justice in a Desert Metropolis. In: People and Climate Change: Vulnerability, Adaptation, and Social Justice. Lisa Reyes Mason and Jonathan Rigg, eds., published April 2019. <CHAPTER> DOI:10.1093/oso/9780190886455.003.0002
Journal Articles
Broadbent, A.M., J.H. Declet-Barreto, E.S. Krayenhoff, S.L. Harlan, M. Georgescu. (2022) "Targeted Implementation of Cool Roofs for Equitable Urban Adaptation to Extreme Heat." Science of the Total Environment 811: 151326. https://doi.org/10.1016/j.scitotenv.2021.151326
Medwid, L., & Mack, E. A. (2022). An Analysis of Household Perceptions of Water Costs across the United States: A Survey Based Approach. Water, 14(2), 247.
Medwid, L., E.A. Mack. (2021) "A Scenario-based Approach for Understanding Changes in Consumer Spending Behavior in Response to Rising Water Bills." International Regional Science Review. First published 3 September 2021. https://doi.org/10.1177/0160017620942812
Mack, E.A., S. Wrase, J. Dahme, M. Wright, S.M. Crosby, M. Davis, M. Wright, R. Muhammad. (2020) "An Experiment in Making Water Affordable: Philadelphia's Tiered Assistance Program (TAP)." Journal of the American Water Resources Association (JAWRA) 56(3): 431-449. https://doi.org/10.1111/1752-1688.12830
Harlan, S.L., M. Sarango, E.A. Mack, T.A. Stephens. (2019) "A Survey-Based Assessment of Perceived Flood Risk in Urban Areas of the United States." Anthropocene 28 (December) 100217. https://doi.org/10.1016/j.ancene.2019.100217
Hondula, D.M., J.L. Sabo, R. Quay, M. Chester, M. Georgescu, N.B. Grimm, S.L. Harlan, A. Middel, S. Porter, C.L. Redman, B. Rittman, B.L. Ruddell, and D.D. White (2019) "Cities of the Southwest Are Testbeds for Urban Resilience." Frontiers in Ecology and the Environment 17(2): 79-80. https://doi.org/10.1002/fee.2005
White, J., E.A., Mack, S.L. Harlan, E.S. Krayenhoff, M. Georgescu, K. Redican. (2019) "Regional Multivariate Indices of Water Use Potential for the continental United States." Sustainability 11(8): 2292; https://doi:10.3390/su11082292
Mack, E.A., Wrase, S. (2017) "A Burgeoning Crisis? A Nationwide Assessment of the Geography of Water Affordability in the United States." PLOS ONE 12(4) e0176645. https://doi.org/10.1371/journal.pone.0176645
Updated: November 2022
Dissertations
Medwid, Laura. (2021). Water Access as an Environmental Justice Issue: How Race and Income is Associated with Water Access across Space. PhD Dissertation, Geography, Michigan State University. Web: https://d.lib.msu.edu/etd/50730
Sarango, Mariana. (2020) Keeping Our Heads above Water: Unaffordable Water, Public Health, and Equity in the United States. PhD Dissertation, Health Sciences, Northeastern University. Web: http://hdl.handle.net/2047/D20361356
Updated: November 2022
Related Materials
Sharon Harlan, PhD – Principal Investigator
Professor
Sociology and Health Sciences
Northeastern University
Voice: (617) 373-7326
Email: s.harlan@northeastern.edu
Sharon Harlan is a professor with joint appointments in the Department of Health Sciences and the Department of Sociology and Anthropology. Her research explores the human impacts of climate change that are dependent upon people's positions in social hierarchies, places in built environments of unequal quality, and policies that improve or impede human adaptive capabilities. Her research is published in a wide variety of interdisciplinary and disciplinary journals and she is co-author (with David Pellow and J. Timmons Roberts) of a chapter on climate justice in a new volume by the American Sociological Association Task Force on Climate Change, Climate Change and Society: Sociological Perspectives, Oxford University Press (2015
Elizabeth Mack, PhD – Co-Principal Investigator
Associate Professor
Geography
Michigan State University
Voice: (513) 432-7058,
Elizabeth Mack is an Assistant Professor in the Department of Geography at Michigan State University where she teaches courses in economic geography. She is also a research affiliate of the GeoDa Center for Geospatial Analysis and Computation. Dr. Mack's research program evaluates the impact of information and communications technologies (ICTs) on the development trajectory of regional economies. This research program includes broadband infrastructure deployment policy issues as well as the impacts of broadband on business location. Recently, Dr. Mack's work is focused on understanding entrepreneurial ecosystems and the enabling role of broadband Internet connections in the new venture creation process.
Jessica Bolson, Ph.D – Post-Doctoral Fellow
Southeast Environmental Research Center, Florida International University
Voice: (917) 957-9587
Email: jbolson@fiu.edu
Graduate Students
Stephanie Clark-Reyna, Ph.D. student, Northeastern University, clark.e@husky.neu.edu
Lauren Contorno, Ph.D. student, Northeastern University, contorno.l@husky.neu.edu
Mariana Sarango, Ph.D. student, Northeastern University, sarango.m@husky.neu.edu
Elisabeth Wilder, Ph.D. student, Northeastern University, wilder.e@husky.neu.edu
Nickolas Faynshteyn, M.A. student, Northeastern University, faynshteyn.n@husky.neu.edu
Tim Kirby, Ph.D. student, Florida International University, tkirby@fiu.edu
Kyle Redican, Ph.D. student, Michigan State University, redicank@msu.edu
Undergraduate Students
Sarah Wrase, Michigan State University, wrasesar@msu.edu