Arizona Sun Corridor
Stakeholder Advisory Committee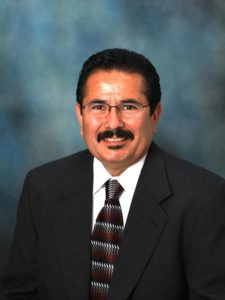 Frank Blanco, Water District Director, City of Apache Junction, Arizona.  Frank Blanco has worked as a water professional for over 30 years.  He is an Arizona native, originally from Yuma, a graduate from Arizona State University, and a Certified Public Manager.  Prior to entering the water industry, Frank worked for six years in the Civil Engineering Design Section for City of Tempe, Arizona.  After serving 21 years with the City of Phoenix Water Services Department, Frank moved on to become the Apache Junction Water Utilities Community Facilities District's first Water Director.  As Water District Director, Frank is responsible for all aspects of leadership and management of the water system, including staffing, water resource acquisitions, water infrastructure, water quality, budget and finance.  He holds certifications in Water Treatment, Wastewater Treatment, and Water Distribution from Arizona Department of Environmental Quality.  While at Apache Junction, he has helped to transform their water system from being 98% dependent on groundwater to having achieved "Safe Yield," a long term balance between annual groundwater pumped and recharged.  A balance of recharge credit recoveries and renewable water deliveries is being optimized and groundwater is now reserved for potential river water shortages.  In 2014, financing was secured for the first Central Arizona Project surface water treatment plant in Pinal County.  This project will allow the District to treat its own surface water and is targeted to begin delivering water in the summer of 2016.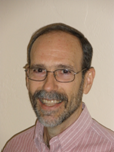 Jim DuBois, Pima County, AZ. Jim DuBois is an experienced environmental manager, hydrologist and registered geologist in the state of Arizona. He is currently employed as Permit and Regulatory Compliance Officer for Pima County's Regional Wastewater Reclamation Department. He has been managing the County's environmental permits for groundwater recharge, aquifer protection, surface water discharge, and reclaimed water use since 2008. He has also been active on the County's Living River Project Team analyzing the improving health of the Santa Cruz River, one of the largest effluent dependent riparian ecosystems in Arizona. Prior to joining Pima County, Mr. DuBois spent 2½ years managing the City of Tucson's Stormwater Program (MS4 permit) administered by the city Department of Transportation.  Previously, he served as a Senior Hydrologist for ADEQ for 19 years, specializing in aquifer impact and discharge control technology related to mines, wastewater treatment plants, industrial facilities, and groundwater recharge projects. Mr. DuBois has authored regulations and technical guidance for implementation of the state's aquifer protection permit program since its authorization in 1987. He was ADEQ's "Recharge Hydrologist" and liaison to the Arizona Department of Water Resources' recharge program from 1987-2006, and he has developed policy related to aquifer recharge for both departments. His work experience includes technical review and recommendation of permit conditions for more than 40 Underground Storage Facility projects statewide.  Mr DuBois has also worked for 5 years as a consulting geologist in Wisconsin, and for 3 years as a mineral exploration geologist in Arizona and Wisconsin. Mr. DuBois holds a BA in geology from Carleton College and an MS in geology from the University of Kansas.
Kathy Chavez, Water Policy Manager, Pima County, AZ. Ms. Chavez has over 30 years of experience in water and wastewater management in the public sector. She follows water resource issues affecting Pima County and evaluates their policy implications. Water Rights, drought management, water reuse and underground storage are her areas of expertise. She develops, collaborates, and implements water policy and advises on water resource issues.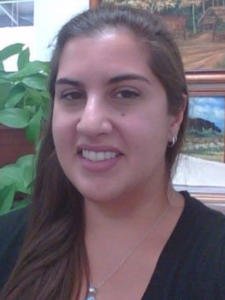 Jeanne Jensen, P.E, Senior Project Manager – Capital Improvement Program, Town of Gilbert, AZ. Ms. Jensen has a varied and extensive background in serving community water issues. She served on the Board of Directors for the Arizona Water Association and is part of the American Water Works Association Management and Leadership Division and Water Utility Council. Currently she serves the Town of Gilbert, Arizona in their Capital Improvement Division through providing sound leadership and thoughtful management as the town grows and developments. Prior to that, she worked for the City of Tempe, AZ as an engagement leader in the 91st Avenue Wastewater Treatment Plant, the Tempe Aviation Commission, Emergency Response and preparedness process, and other community initiatives. Ms. Jensen's education includes degrees in engineering and a Masters of Public Administration.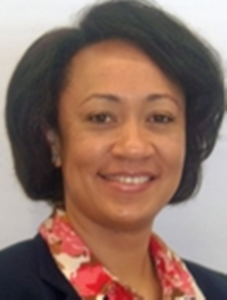 Aminata Kilungo, Director of Research and Development, Sonora Environment Research Institute. Aminata is the Director of Research and Development and have over 9 years of experience working with under-served communities in the field of environmental science, environmental health, water quality and monitoring, pollution prevention and environmental management system. She works with vulnerable communities, especially in the face of climate change, to provide sustainable solutions, and build community resilience, so as to minimize impacts. She works with communities in the Tucson metropolitan area, along the Arizona-Mexico border and in Sub-Saharan Africa. Some of her research work includes; development of technology to instantaneously detect microbial contamination in drinking water; conducted chemical and microbial well water quality assessment and well designs comparison studies in rural Tanzania; lead the pollutants mapping and analysis project to determine potential hazardous air pollutants, and other potential pollutants along the Arizona-Sonora border; assessed homes for potential health hazards in Tucson metropolitan area, and others. Aminata also has experience working as a consultant, and was previously a contractor for the U.S. Army managing the Pollution Prevention and Environmental Management Systems programs. Aminata has a Ph. D. Soil, Water and Environmental Science, and Microbiology, 2013 and a BSc. Soil, Water and Environmental Science, University of Arizona, 2008 from the University of Arizona.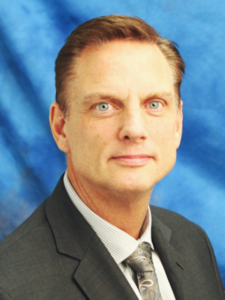 Mark Hartman, Chief Sustainability Officer, City of Phoenix, AZ.  Mark Hartman, MBA, LEED AP, is Chief Sustainability Office for the City of Phoenix; he has held that position since 2014.  From 2006 to 2014, he served as the Green Building Program Manager for the City of Vancouver in British Columbia.  He began working on energy conservation and efficiency in the 1990s at Terasen Gas.  Since arriving at the City of Phoenix, his initial efforts emphasized the identification of gaps in the City's approaches to sustainability.  He also works with departments to develop recommendations for City Council, including plans to engage stakeholders in setting long-term sustainability goals.  Hartman recognizes the potential for enhanced sustainability to reduce costs and environmental harm while improving social justice.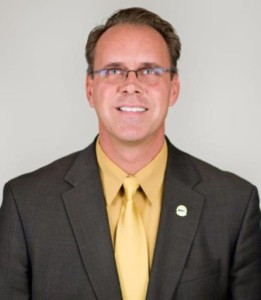 Mark Holmes, Water Resources Manager, City of Goodyear, AZ.  Mark Holmes is the City of Goodyear Arizona Water Resources Manager since 2012. He has worked in the government sector for nearly 30 years.  He began started his career with the United States Air Force in 1986 at Luke Air Force Base and served honorable for 7 years.  He received a bachelor of science from the University of Wisconsin in 1997 with a discipline of water resources and a Master of Science from the University of Minnesota in 1999 with disciplines in water resources and limnology.  He worked with the Arizona Department of Water Resources as a State Hydrologist III from 2000 – 2005.  He moved to the Prescott Arizona area and was the Town of Chino Valley's Water Resources Director from 2005 – 2010, where he worked towards regional water resource strategic plans.  He became the City of Mesa's Water Resources Advisor from 2010 – 2012 and completed the City's Water Resources Master Plan and the water resources portion for the City's General Plan.  At the City of Goodyear, he is currently completing an Integrated Water Master Plan and recently was successful in getting City Council adoption of a $60 million capital improvement plan for significant improvements for the water and wastewater utility systems.  The Goodyear Water Resources Division was awarded "Top Project 2014" in the United States through the Water & Wastes Digest for precision reclaimed water injection and not negatively impacting the water contamination remediation projects within the City.  The Goodyear Water Resources Division was awarded "Top Project 2015" in the United States for Water & Wastes Digest by helping expedite the remediation efforts at the Phoenix Goodyear Airport South Superfund site by receiving and beneficially using remediated groundwater at the City's ball park complex which is home to the Cincinnati Reds and the Cleveland Indians.  This project is saving the City more than $250,000 a year in water commodity costs.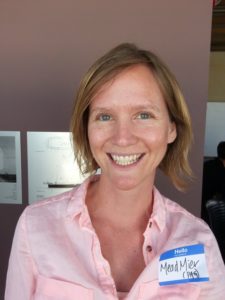 Mead Mier, Sustainability Coordinator and Watershed Planning Lead, Pima Association of Governments,Tucson, AZ. PAG is the region's federally designated metropolitan planning organization. Ms. Mier, who has been with PAG for 10 years, manages PAG's integrated watershed planning with PAG-member jurisdictions. As part of her role, she manages the wastewater and stormwater quality programs at PAG, which is also the region's designated Water Quality Planning Agency for Section 208 of the Clean Water Act.  In her role at PAG, Ms. Mier assesses urban pollutant impacts and encourages the use of natural hydrological functions in the urban environment. These efforts support livable communities by indirectly improving water security and addressing heat impacts. PAG aids shallow groundwater management on the urban periphery by leading creek assessments and establishing coordinated groundwater policy recommendations for important riparian areas.  Ms. Mier coordinates green streets strategies with PAG-member jurisdictions and other partners to tie in with PAG's long-range transportation plan. PAG also manages the Regional Transportation Authority of Pima County. Ms. Mier helps to evaluates green infrastructure along roadways and oversees development of interactive web maps that aid green infrastructure planning.  Ms. Mier also serves on the boards of Conserve 2 Enhance, the Cienega Watershed Partnership and Watershed Management Group. She previously worked for the Merriam Powell Center for Environmental Research in Flagstaff.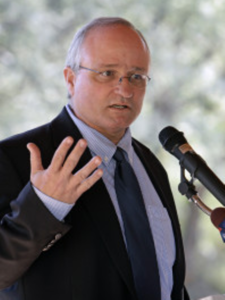 Fernando Molina, City of Tucson, AZ. Fernando Molina is Public Information officer at Tucson Water, the City of Tucson's water department. Fernando Molina currently serves as Public Information Officer for Tucson Water. He has also served as Water Conservation Manger for Tucson Water, and worked with the Arizona Department of Water Resources.  Mr Molina graduated from the University of Arizona.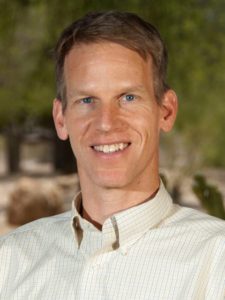 Ken Seashole, Manager of Resource Planning & Analysis, Central Arizona Project.  His group has responsibilities for long-range planning and policy issues within CAP's three-county service, including support for the Central Arizona Groundwater Replenishment District.  Since joining CAP, Ken has contributed to a number of initiatives, including the distribution of excess CAP water, recovery planning, and leading CAP's effort to develop a wheeling program for non-Project water supplies.   Before joining CAP, Ken was the Tucson Area Director for the Arizona Department of Water Resources, and prior to that was a Senior Research Specialist for the Water Resources Research Center at the University of Arizona. Ken has a Master's degree in Geography and a Bachelor's degree in Political Science.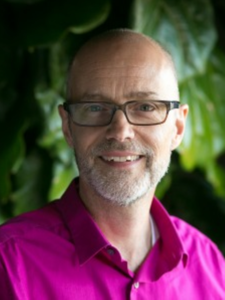 John Shepard, Senior Director of Program, Sonoran Institute. John Shepard is the Senior Director of Programs at the Sonoran Institute, responsible for ensuring that the organization's programs align with the mission and vision of the organization. John oversees all programs and works with staff in program planning, implementation, and evaluation. He also is responsible for new program development and assists with fundraising at the organizational and program level. John has launched the Institute's renewable energy program, as well as training programs on community land-use planning for rural western county commissioners, integrating conservation into master-planned communities for developers, and partnership building for public land managers and gateway communities. He also established Building from the Best of Tucson, a project that promotes development consistent with Tucson's building traditions and appropriate for a desert community. Before joining the Institute, John worked for seven years in resource development at The Wilderness Society and for five years conducting a series of investigative reports on federal health and safety programs for a consumer advocacy organization.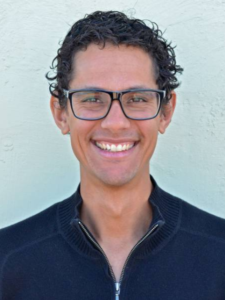 Kieran Sikdar, Water Resources Engineer, Watershed Management Group. Kieran is passionate about creating prosperous communities by celebrating water in our abundant desert landscape. Kieran combines his experience as a Civil Engineer (MS), Certified Floodplain Manager, and Certified Water Harvesting Practitioner with over 10 years of experience in cost benefit analysis, green infrastructure/low impact development design, watershed restoration, and permaculture design. Kieran's goal is to implement water harvesting practices on a broad scale as critical flood mitigation and stormwater infrastructure to shade and beautify our communities while repairing our urban watersheds. He also serves as WMG's alternative transportation champion to promote healthy lifestyles through bike and public transportation use. When not biking around town showing off his diverse custom tutu collection, Kieran can be found exploring Tucson's creeks and streams, enjoying yoga, playing in the rain, or walking his dogs.
Andy Terrey, City of Phoenix, AZ