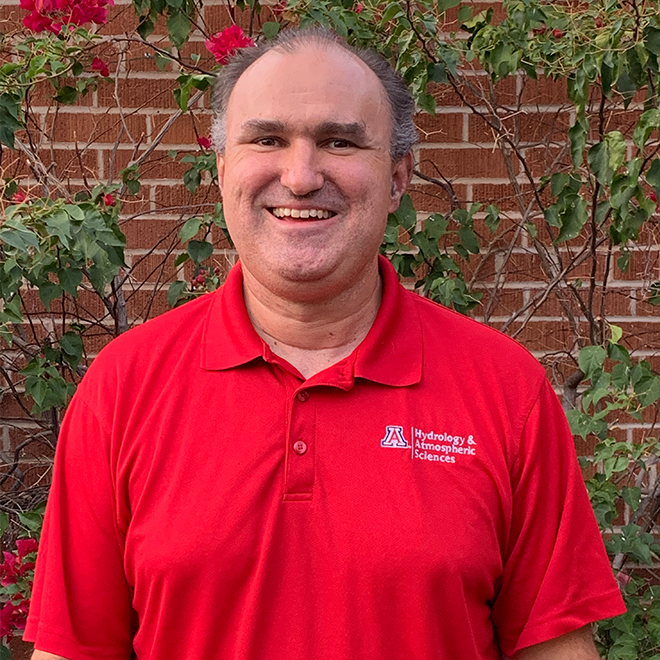 In Memory: Thomas Meixner
Our community morns the loss of our esteemed colleague and dear friend Dr. Thomas Meixner, Hydrology and Atmospheric Sciences Department Head and Professor at the University of Arizona. Meixner tragically died on October 5, 2022, at the age of 52. He is remembered as an incredible son, brother, husband, father, uncle, colleague and friend, and as an optimistic, selfless and a passionate teacher. He is survived by his wife, Kathleen Cotter Meixner, and sons Sean and Brendan.
Dr. Meixner worked to educate the next generation of water researchers and had profound impacts on the field of hydrology and water resources. Although he served as the department head from 2019, he remained highly active in research and continued to do what he loved best, teaching and working with students in the classroom.
As everyone who met him knows, Tom was certainly the best of us. His towering intellect, wide interest in anything and everything from social issues, sports, to scientific discourse was immense. He brought people together, always listening and sharing ideas, always trying to better himself, always interested in other disciplines. He loved his students and colleagues. One of the smartest, most widely read, and sweetest humans we will ever know. We are forever grateful for Tom's incredible contributions to our team, the scientific community and beyond. 
Dr. Meixner Research Webinar – November 10, 2021
---
Learn more about Dr. Meixners UWIN-related green infrastructure research here: https://erams.com/UWIN/b2-1/