D1-2: Cross-site comparisons and contrasts across UWIN ecohydrologic regions
Mazdak Arabi, PhD
Colorado State University
Civil & Environmental Engineering
The overall goal of this project is to assess tradeoffs associated with sustainable urban water solutions under climatic, land use, population, economic development, planning, and policy uncertainty. We will first develop a reference case scenario for 2015 – 2100 for each of the regions, based on a comparable assumption of "business as usual". As part of this developm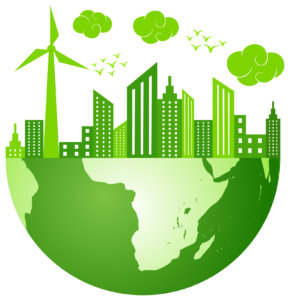 ent, we will also formulate a suite of sustainability indicators that can be used in the six regions and that measure sustainability in terms of pressures, resilience, and cobenefits. Two alternative scenarios will be developed for each region – "conservation" and "development".  In each scenario and in each region we will then be able to compare and contrast the measures of sustainability.
Sustainability Indicators
A desired output of this project is a common set of indicators that will comprise the UWIN Urban Water Sustainability Analysis Framework. This project will define and characterize the indicators consistent with the other UWIN research and engagement activities. Project D1-3 will develop data analytics and modeling services to quantify the indicators. We will use these services to quantify the sustainability indicators under current and alternative future condition, and will subsequently assess the sustainability of urban water systems in the six study regions.
Journal Articles
Bolson, J., Sukop, M., Pivo,G., Arabi,M., Lanier, A. A stakeholder-science based approach using the National Urban Water Innovation Network as a testbed for understanding urban water sustainability challenges in the U.S. Water Resources Research.  Status = Published; https://doi.org/10.1029/2017WR021191 Acknowledgment of Federal Support = Yes; Peer Reviewed = Yes.
Dozier, A. Q., Arabi, M., Wostoupal, B., Goemans, C. G., Zhang, Y., and Paustian, K. (2017). "Declining agricultural production in rapidly urbanizing semi-arid regions: Policy tradeoffs and sustainability indicators." Environmental Research Letters, 12(8), 85005. https://doi.org/10.1088/1748-9326/aa7287. Status = Published  Acknowledgment of Federal Support = Yes; Peer Reviewed = Yes.
Updated: Sept. 2018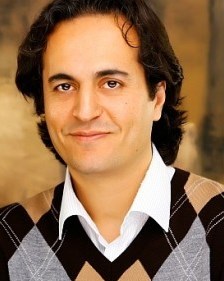 Mazdak Arabi, PhD – Principal Investigator
Borland Professor of Water Resources
Civil and Environmental Engineering
Colorado State University
Voice: (970) 491-4639
Email: mazdak.arabi@colostate.edu
Dr. Mazdak Arabi is the Borland Endowment Professor of Water Resources in the Civil and Environmental Engineering Department at CSU. He serves as the Director of CSU's One Water Solutions Institute.  His research, educational, and engagement activities are primarily focused on the development of decision support systems for sustainable management of water resources. Dr. Arabi has developed novel system identification and optimization approaches to facilitate development of solutions for reliable and resilient regional water systems. He is the principal inventor of the environmental Resources Assessment and Management System (eRAMS), a cloud-computing technology for integration of location-based information with simulation models of water, food, and energy systems. The eRAMS platform currently supports more than 200 analytics and decision tools that have been developed in collaboration with other research institutions as well as federal, state and local government agencies.  Dr. Arabi also serves as the Director of several major research programs, including the National Science Foundation's Urban Water Innovation Network, the Environmental Protection Agency's Center for Comprehensive, optimal and Effective Abatement of Nutrients (CLEAN Center), and the Water Sustainability & Climate Center.
Gary Pivo, PhD – Professor
School of Landscape Architecture and Urban Planning
School of Natural Resources and the Environment
University of Arizona
Voice: 520-561-6134
Email: gpivo@email.arizona.edu
Michael Sukop, PhD – Professor
Department of Earth and Environment
Florida International University
Voice: 305-348-3117
Email: sukopm@fiu.edu
Personal Website
Jessica Bolson, PhD – Postdoctoral Fellow
Southeast Environmental Research Center
Florida International University
Voice: 917-957-9587
Email: jbolson@fiu.edu